Verify Your Tenant Applicant's Income The Right Way
Written by Stephen Arifin

July 22, 2018
---
For many landlords, dealing with non-payment of rent is one of the most stress-inducing parts of the job. According to a survey conducted by Transunion, the number one worry for landlords is a tenant that doesn't pay rent on time. Tenant income verification is a critical part of the tenant screening process that ensures that your applicant can meet their monthly rent obligations.
All landlords should verify a potential tenant's income as part of the tenant screening process. As a landlord, you are looking for tenants with the ability to pay rent on a long-term basis. A general rule of thumb is to approve tenants with a net income of at least 2.5x your monthly rent.
Traditional methods of verifying income include obtaining the applicant's:
Tax returns
Pay stubs
Bank statements
But using these older methods are time-consuming and subject to fraud. Digging through an applicant's bank statements and finding the relevant income data can waste a lot of time. Tax returns and pay stubs can be easily faked – a simple Google search of "fake pay stub generator" shows hundreds of websites with pay stub templates to fill out.
These are worries that you should simply not have to deal with – whether you own and manage one property or oversee a portfolio of several hundred doors. You can automate the cycle and have confidence the data you see is real.
The Closing Docs takes a much more modern approach to verifying a tenant's income. We provide objective, automated income verification, using a new technique that calculates your applicant's annual and monthly net income using verified bank data.
How does automated income verification work?
Automated income verification works by reading the applicant's bank statements online and then analyzing the applicant's income history to confirm reliable sources of income exist.
By connecting the applicant's bank with The Closing Docs, we are able to aggregate the applicant's bank statement data directly from their bank, ensuring the applicant's income data is accurate, trustworthy, and hasn't been fabricated in any way.
Some applicants might feel uncomfortable with using their bank credentials to share their bank statement info with The Closing Docs. However, with the rise in popularity and use of digital financial services like Mint, there is an increasing acceptance of using bank credentials to aggregate financial data for third parties.
As a landlord or property manager, it is your responsibility to educate your applicants about your income screening process and what the applicant's collected income information is used for.
An applicant's income report is a tenant screener's best friend.
Once an applicant's income history is collected, the income transactions info is organized into an easy to understand report that includes a recommendation whether to proceed. This report highlights several important metrics to illustrate your applicant's capacity to pay rent over the long haul:
Annual Net Income – the total sum of all of your applicant's recurring income deposits over the past year
3-month Average Monthly Net Income – the total sum of your applicant's recurring income deposits in the past 3 months divided by 3
12-month Average Monthly Net Income – the total sum of your applicant's recurring income deposits in the past 12 months divided by 12
Using these metrics and a benchmark of 2.5x monthly rent, the report offers an Approval Recommendation, a thumbs up or thumbs down on whether the applicant would be considered a risky tenant with respect to income.
Along with providing an applicant's annual and monthly net income, the report considers further details regarding how these figures were calculated. There are two main portions of this details section:
Recurring Deposits
Non-Recurring Deposits
Recurring Deposits are income deposits that have been consistent over time. An employee on payroll, for instance, will have a consistent history of income deposits every week/two weeks. This income stream would fall under the Recurring Deposits category in the report.
Non-Recurring Deposits are income deposits that are irregular. One-time bonuses and lump sum deposits fall into this category. Additionally, service industry workers or laborers with variable pay finally have a substantiated way to illustrate income in an application.
Many times, if the applicant is self-employed, they will not have a recurring source of income like an employee on payroll. However, just because they are not on payroll does not mean they are less qualified to pay rent. In order to gain the full financial picture of your applicants, Non-Recurring Deposits must be taken into account.
You can see a sample of our income report for an individual and for an applicant group.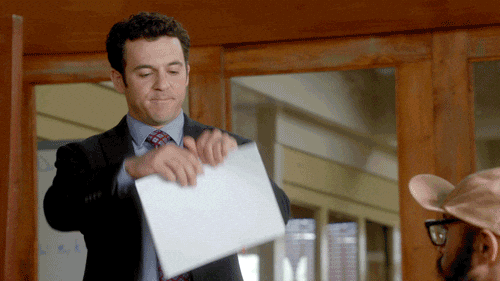 Good-bye bank statements, hello income reports.
Our automated income verification screening is completely free for landlords. This reporting mechanism provides you as a landlord, property manager or tenant screener the most accurate and up-to-the-minute information available regarding applicant income.
Get better information and improve your applicant risk profile understanding by signing up and getting started!